Reception Open Days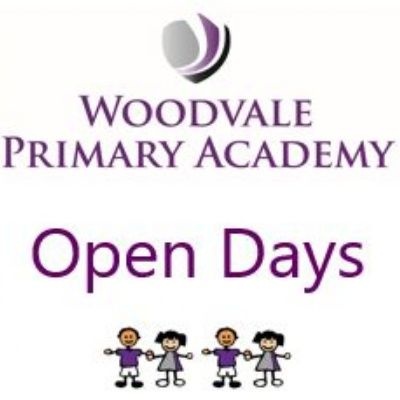 Reception Open Days
These tours are designed for parents/carers who have children who will be starting school in September 2024 and are considering Woodvale Primary Academy for their education.
We have the following dates and times available:
Tuesday 17th October - 9:30am
Monday 6th November - 1:30pm
You will need to book onto the above sessions, so please call the main office on 01604 493771 or e-mail admin@woodvaleprimaryacademy.org, and we will be happy to secure your place.
During the sessions you will have a tour of our Academy and have an opportunity to meet the reception teachers.
Applying for place in Reception in primary and schools for September 2024
In West Northamptonshire all children are offered a full year in reception.
Primary schools run from reception to year 6 and take new children into reception. Infant schools run from reception to year 2 and take new children in to reception.
If your child turns 4 between 1 September 2023 and 31 August 2024, you should apply for their reception place by 15 January 2024. After this deadline you will need to make a late application
How to apply: It is quick and easy to apply is online at www.westnorthants.gov.uk/admissions. The application process opened on 9th September 2023, and you will need to register using an email address.
Alternatively, you may wish to complete a paper application form which you can request from the West Northants School Admissions Team (0300 126 7000). You may also download a copy of the composite prospectus from the West Northants Council website; 'Applying for a Primary School Place in West Northamptonshire 2023/24', and you are advised to read this carefully before making your application.
Closing date for applications:
Your application form must reach the council by 15th January 2024. If your application is late (ie you miss the deadline of 15th January 2024), this may affect your chances of obtaining a place for your child at one of your preferred schools.