Odd Socks Day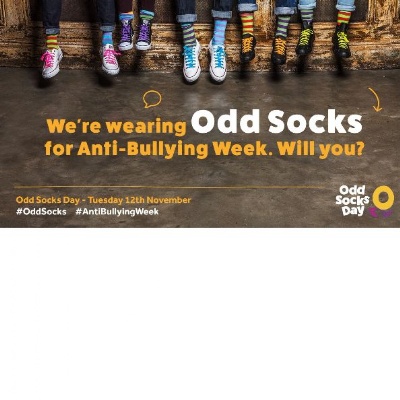 WOOHOO… TUESDAY 12TH NOVEMBER IS ODD SOCKS DAY!
Odd Socks Day forms part of Anti-Bullying Week. It is a chance to celebrate that we are all unique. It's a fun opportunity to encourage people to express themselves and celebrate their individuality in a
positive way!
To support our commitment to Anti-Bullying week on Tuesday 12th November 2019 we are encouraging all children to wear odd socks for the day.