Year 3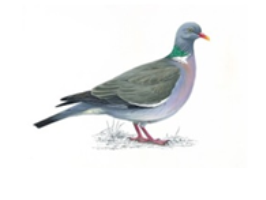 Welcome to Year 3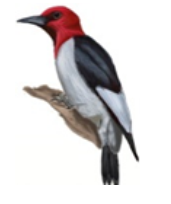 We have two Year 3 classes, Woodpigeons and Woodpeckers.
Our Year 3 class teachers are Mrs Waby (Woodpigeons) and Mrs Blake (Woodpeckers).
Please click on the curriculum newsletter attachments below to find out what the children will be learning about this term (and previous terms):
Monday 30th March 2020:
Good morning year 3.
Did you "spring forward" yesterday? The clocks went forward as a result of British Summertime beginning. Although spring only began on March 20th, and will last until June 20th ( when summer starts), it is called British Summertime because it's when the clocks go forward by one hour, so we can all make the most of the extra sunlight. A good way to remember when time goes forward and back again is to think about the helpful saying: spring forward, and fall (which is what Americans call autumn - when clocks go back by one hour) back. We hope you enjoy the work that has been set for you today; don't forget that we will be on TEAMS between 9am and 3.30pm if you need any help.
Mrs Waby and Mrs Blake
Tuesday 31st March 2020:
Good morning year 3,
As well as continuing to work through your daily lesson plans, try to ensure that, where possible, you still manage to get outside each day. 15 - 20 minutes sunshine (even when it's cloudy) will help you to get the vitamin D that you require in order to grow, and stay healthy. Vitamin D also helps us to keep our immune systems (the thing that helps us fight bugs) working hard.
So, when you've done some wonderful writing and mastered the day's maths, try to spend some time in the garden if you can. We miss you all and are proud of how well you are doing during this unusual time.
Mrs Waby and Mrs Blake
Wednesday 1st April 2020:
Good morning year 3,
Today is April Fools' Day (sometimes called All Fools' Day). Are you planning to be mischievous today? If you are, it's important to remember that April Fools' practical jokes should only be done in good fun and not meant to harm anyone. The best jokes are the clever ones where everyone laughs, especially the person who had the joke played on them.
Perhaps you could research where this curious custom comes from, and is it just a British traditional or does it happen all around the world?
Keep up the great work, and don't forget to share your learning with us.
We miss you all.
Mrs Waby and Mrs Blake
Thursday 2nd April 2020:
Good morning Year 3.
Have you done your frog jumps and sprinting on the spot with Joe Wicks this morning? Despite the fact that the spring sun seems incredibly reluctant to shine and warm us up, have you been getting outside, when you can, and topping up your vitamin D levels whilst being active?
Even though we are keeping safe in our homes, it's still important to be staying healthy too; it will make our bodies stronger as well as ensuring we stay feel happy and positive – that's thanks to the endorphins (which are things that tell our brains to release a feeling of well-being) getting released when we exercise. Perhaps you could write down 5 things that you are thankful for.
If you haven't already done so, try logging into Microsoft Teams using the login you were given in your home learning pack.
So, stay active, stay healthy and stay safe, and never forget that you are amazing.
Mrs Waby and Mrs Blake
Friday 3rd April 2020
Good morning Year 3,
Well done for successfully working through your first week of online learning. It has been very different for all of us, but you've managed it brilliantly. Thank you for sharing so much of your work with us; it has been fantastic to see and hear about all the things that you have been getting up to at home. Just one question though, why weren't you baking all those scrumptious looking cakes when you could have shared them with us at school?
Ordinarily, if we were in our classroom, we would be saying goodbye to each other at home-time, ready for the long Easter holidays. Certainly, this will be a peculiar holiday as we won't be able to go out and do all the different things that time off school usually gives us the opportunity to do; however, we hope that the sun shines and that you still enjoy yourselves. We won't be on teams over the holidays, but remember to keep reading and practising your times tables. You don't need to be in a classroom to learn so stay curious, stay safe and stay healthy.
Mrs Waby and Mrs Blake