Year 4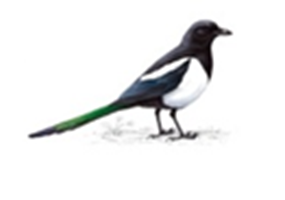 Welcome to Year 4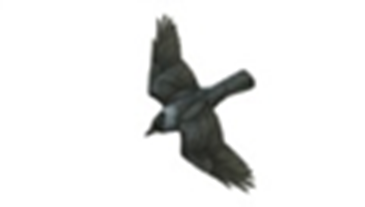 We have two Year 4 classes, Magpies and Jackdaws.
Our Year 4 teachers are Mrs Marshall (Magpies) and Miss Bowling (Jackdaws).
Please click on the curriculum newsletter attachments below to find out what the children will be learning about this term (and previous terms):
Monday 30th March 2020:
Good morning Year 4.
We hope you are all well. We are extremely proud of how well you are all doing even though we are not in our normal classrooms. Well done to the children that have been completing their work packs at home or accessing teams and completing the work being set, as well as those of you that are regularly going onto Times Table Rockstars.
Every day we will be uploading work onto the school website and teams. Don't worry if you cannot access teams as it will all be the same work. We have also added a list of useful websites for you to have a look at and explore, some of these websites are also on our class Launchpad, keep an eye out as we will be adding more over time.
You are doing great! Keep up the hard work and stay safe.
Miss Bowling and Mrs Marshall
Tuesday 31st March 2020:
Good Morning Year 4.
Joe Wicks was hard yesterday morning! Hopefully he is a little bit easier today. We hope you enjoyed making a water cycle yesterday! Don't forget to send us some pictures if you were successful.
Jackdaws well done for beating Year 5 Sparowhawks on Times Table Rock stars last week. Mrs Williams has set us up another Top of the Rocks competition against Kingswood Primary which is now live and running until Friday so make sure you get online and earn us some points!
I hope you are as excited as us to find out what happens next to Billy! If you have completed any work and would like some help or feedback, then please send it over to us via teams or email.
Have a great day,
Miss Bowling and Mrs Marshall
Wednesday 1st April 2020:
April is here so we thought we would give you a day off … APRIL FOOLS.
It's great to see so many of Magpies on TTRockstars. Come on Jackdaws we need to catch up!
We are looking forward to seeing videos of your music today so be sure to send them to us via teams or email so we can all have a listen to your creativity. Try to ensure that, where possible, you still manage to get outside each day. 15 - 20 minutes' sunshine (even when it's cloudy) will help you to get the vitamin D that you require in order to grow, and stay healthy. So, when you've done some wonderful writing and mastered the day's maths, try to spend some time in the garden if you can. We miss you all and are proud of how well you are doing during this unusual time.
Miss Bowling and Mrs Marshall
Thursday 2nd April 2020
Good Morning Year 4.
This week why not set yourself a challenge to learn a new skill, maybe someone in your home can teach you, or there are plenty of videos and websites on the internet where you can learn a new skill. Don't forget to share your new skill or knowledge with us on Teams or via email – we would love to know what you are getting up too.
Don't forget our current TTRs competition vs Kingswood! At the moment Woodvale are winning but we need to keep it up. So keep playing and earning lots of points. Miss Bowling has been spending lots of time watching the Elephants live at San Diego Zoo! How cool is that! You can watch lots of different animals live as they go about their day. Why don't you have a look and see which ones are your favourites! We are really proud of how well you are all adapting to this new way of learning. Keep sending us all your amazing work.
If you haven't already done so, try logging into Microsoft Teams using the login you were given in your home learning pack.
Miss Bowling and Mrs Marshall.
Friday 3rd April 2020
Good Morning Year 4,
Wow hasn't this term gone so fast! Since Christmas we have made some lovely memories in our classes. We've been on an amazing adventure to Cadbury World a school trip none of us will forget! We dressed up as our favourite book characters and had lots of fun while celebrating World Book Day. And now us all having to lean separately at home. This is not a term we will ever forget. We hope that you have a lovely Easter holidays and continue to make memories with your families. Never forget that you are all amazing! Keep smiling and we hope to see even more of you on teams after the holidays.
Miss Bowling and Mrs Marshall.