Year 5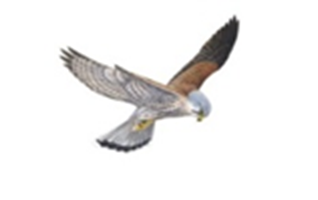 Welcome to Year 5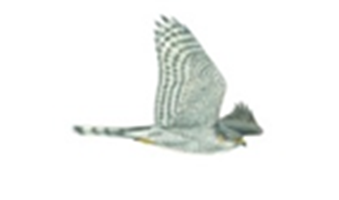 We have two Year 5 classes, Kestrels and Sparrowhawks.
Our Year 5 teachers are Mrs Williams (Kestrels) and Miss Blake (Sparrowhawks).
Please click on the curriculum newsletter attachments below to find out what the children will be learning about this term (and previous terms):
Monday 30th March 2020:
Good morning Year 5.
We all hope you are well and staying safe. We know this is a very different way of teaching and learning but we are all really proud of you guys – and we do miss you!
During this time, keep reading (and getting your Reading Record signed), playing on TTRS – a weekly competition will be set between the two classes, keep being active – Joe Wicks does a live class on YouTube every morning at 9am – be prepared to be very worn out!
Here are some learning tasks that can be completed. Your work can either be emailed over to us, shared on Teams or 'shared' using the share button in the program (like you were doing for the PowerPoints), or take some pictures to pop on Teams or in an email. Please remember to include the date and the name of the work so we can keep track of it.
Miss Blake and Mrs Williams
Tuesday 31st March 2020:
Good morning Year 5,
It is the last day of March! We hope you are well.
Why not drop us an email or a post in Teams to let us know what book you are reading. Mrs. Williams is currently reading 'The Lion, the Witch and the Wardrobe' (recordings of this can be found https://flipgrid.com/cfc4914b) and 'Beast of Buckingham Palace' recordings of this featuring Jack and Bramble occasionally can be found in Kestrels' class Teams chat. Miss Blake is currently reading 'Who let the Gods out' and recordings of this occasionally with Boris, can be found in Sparrowharks team chat.
You can send your work via email/Teams or the share button, this can either be a word document, Power Point or in the forms of pictures. Don't forget we are on the end of an email or available in Teams to chat between 9-3pm Monday-Friday if you need any help.
Miss Blake and Mrs Williams
Wednesday 1st April 2020:
Morning guys, it is the first of April! That means Easter is nearly here! We hope you are keeping well - and keeping up with Joe Wicks!
This week why not set yourself a challenge to learn a new skill, maybe someone in your home can teach you, or there are plenty of videos and websites on the internet where you can learn a new skill. Don't forget to share your new skill or knowledge with us on Teams or via email – we would love to know what you are getting up too.
Maybe learn a new language this is a great website https://www.duolingo.com/ This is how Mrs. Williams learnt to say 'Bonjour comment ça va? Je voudrais un café avec du lait et deux sucres s'il vous plait' - dojos will be given to anyone who can translate that one 😊. Keep us updated with your progress.
Mrs. Williams, Miss. Blake, Mrs. Wiltshire and Mrs. Wade
Thursday 2nd April 2020:
Morning guys,
Mrs. Williams and Miss Blake here, why not use this time to improve your typing skills – boring we hear you shout! Not of you put it to music! Try https://www.bbc.co.uk/bitesize/topics/zf2f9j6/articles/z3c6tfr (BBC dance mat) to learn how to touch type!
If Joe Wicks isn't your style of PE lesson, why not continue with the Yoga we do in class, here it is https://www.cosmickids.com/category/watch/ or are you missing our 5 a day dance sessions? Well here they are www.5-a-day.tv just use the username WPAN8( and the password SAK96Ar5 – have fun!
You can record in work in numerous ways, create a Word or PowerPoint document, take pictures and upload them to Teams or email us. Keep reading and recording in your reading record, and don't forget the class TTRS competition
If you haven't already done so, try logging into Microsoft Teams using the login you were given in your home learning pack.
Mrs. Williams, Miss. Blake, Mrs. Wiltshire and Mrs. Wade
Friday 3rd April 2020:
Morning guys,
It's the last day of the second week away from school. Don't worry we still miss teaching you guys! We hope you have been up to lots of fun and creative things. Don't forget to share them with us, you can email, or you can access Teams through Airhead (type gat.airhead.io into the search bar of google – then use the username and password stuck in your home learning pack'. On the Year 5 launchpad you will find Outlook (emails) and Teams). Have you learnt a new skill? Made, baked, sown, painted or created something? We'd love to see it. Here are today's activities. If you struggle, please ask for help. 😊
Have a great weekend. See you soon.
Mrs. Williams, Miss. Blake, Mrs. Wiltshire and Mrs. Wade